&nbsp Gemicates is proud of its role as a responsible Indian business addressing the key challenges that daunt the world and more particularly, India, today. We are focused on providing sustainable, renewable energy at affordable cost to urban and rural India. In a land blessed with abundant sunshine almost all year round, we play a key role in harnessing, harvesting and distributing solar energy at affordable price points to suit the ever increasing energy needs of our vast population. We service both industrial and domestic requirements, with innovative, affordable solutions. 


&nbsp Gemicates provides complete end-to-end solutions including complete Engineering, Procurement and Construction (EPC) services for the customers wanted to build solar power plants. With our in-house engineering and construction teams, we strive to leverage our technical experience and industry know-how to develop the most cost-effective and energy efficient PV solar plants in the industry which provides to deliver affordable solar power. Our world-class project management team ensures completion of the project in the fastest possible time-period without compromising the quality.
&nbsp The goal of a detailed engineering and design process is to optimize the operational performance of a rooftop system for strategic utilization of the space available. The Gemicates team uses the best-in-class software to design the systems based on technical specifications, placing of solar panels, structural modifications required, placing of inverters, system protection and safety equipment, DC and AC cable sizing and routing, etc.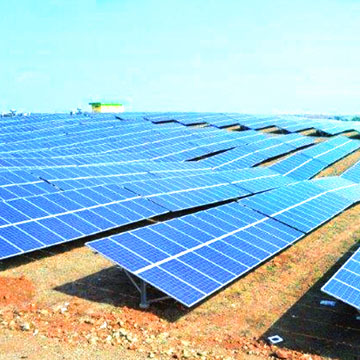 &nbsp The design team will provide design illustrating the inter-row spacing and best location and alternatives for installation of module array, solar inverters, combiner box, monitoring system, interconnection point, etc.
&nbsp We also undertake EPC (Engineering, Procurement and construction) for sourcing the right components, we would execute the project at the shortest possible time and monitor the performance of the plant for six months. We focused on providing excellent services with the highest levels of customer satisfaction & we will do everything we can to meet your expectations.
Roof TOP
&nbsp Gemicates  offers efficient rooftop solar solutions that are easy to install, operate and offer cost effective access to solar energy which can be harnessed using idle roof top space to generate energy and reduce the organization's carbon footprint.
&nbsp The cost of a rooftop solar PV system depends on the function it serves (to feed power into the grid, to support the load during a power failure, etc.) and incentives/subsidies available. It should be noted that all solar PV systems function by matching the voltage from some other source. Therefore the system has to be integrated with the grid, a battery backup, or a diesel generator.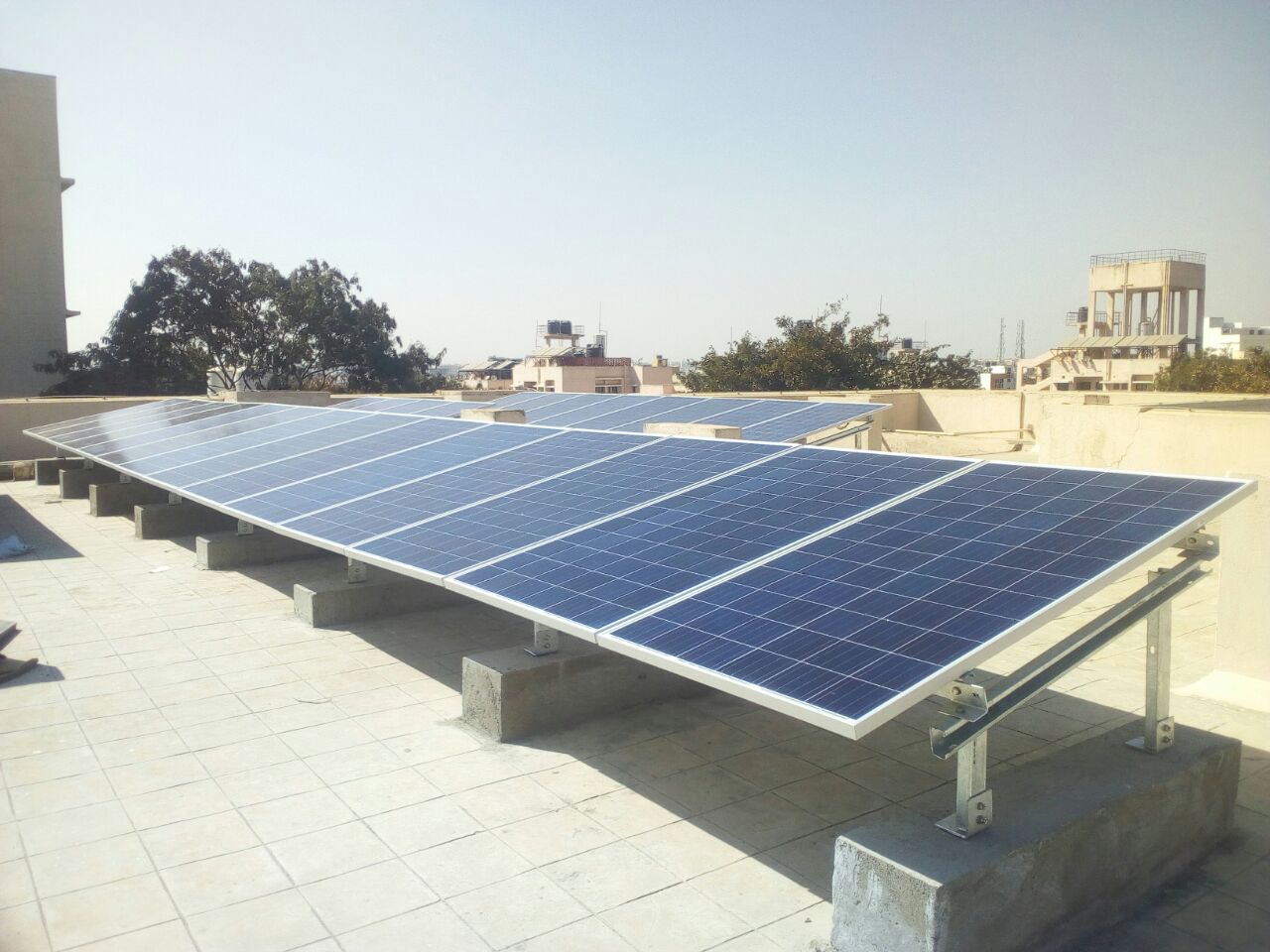 Types of rooftop solar PV systems are of 3 types:
Grid-tied:
&nbsp These systems are designed to work with the grid alone. Thus, it is a combination of solar PV and grid. As these systems depend on the reference voltage provided by the grid for their operations, grid-tied systems do not work when the grid is down.
Grid-interactive:
&nbsp This system works in conjunction with either a battery backup or diesel generator to support the load even during a power failure.
Off-grid:
&nbsp Off-grid systems are designed to operate independent of the grid, these systems sync with a diesel generator and/or batteries. Battery based systems used to be of smaller capacity due to the cost involved, but the rising cost of other power sources, and the lack of power at any cost has seen a steady increase in battery based system sizes The difference between the systems lies in the kind of inverter used, and the inclusion of batteries. As various vendors use different terminology for these systems we urge you to verify the functions of the offered system rather than going by the name alone.
Ground Mounted Solar system
&nbsp Gemicates ground mount solar systems are designed and engineered for each customer's site specific conditions to minimize the field installation labour and require no field welding, drilling, or other on-site fabrication. Our meticulous project planning and precise execution combine to provide you with solar racking solutions that are tailored to the unique conditions of your location. Gemicates provides a wide range of PV mounting systems in various sizes to offer freedom and flexibility to support every type of PV module.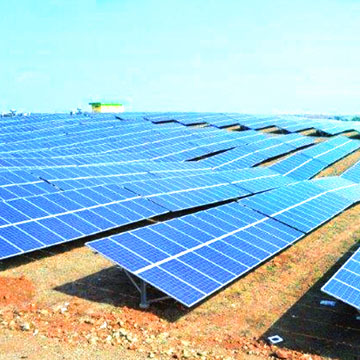 Benefits of Using Gemicates Solar Racking Solutions
High strength steel with corrosion protection
Single source solar racking - designed and engineered for each customer's site specific conditions
Stamped drawings, including foundation
10-year limited warranty, regarded as being among the best in the industry
Nationwide installation services to ensure fast and hassle-free installation
&nbsp Gemicates engineers consider many factors when determining the most reliable and cost-effective foundation solution for commercial and utility scale solar projects. Incorporating and analyzing data from available certified geotechnical reports, on-site pile testing, soil analysis, wind tunnel testing, and all applicable codes and loading considerations.
Benefits of Using RBI Solar
Flexibility to mount any type of module
Custom engineered to specific site conditions
High strength steel with corrosion protection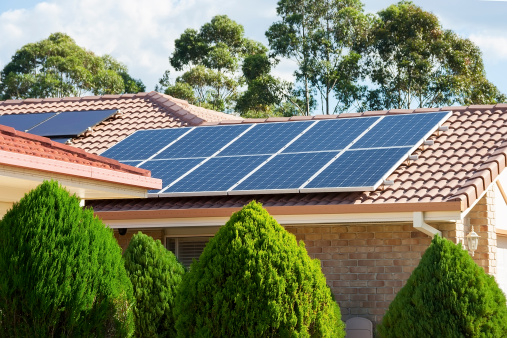 Module Mounting Structure
&nbsp Gemicates supplies module-mounting structure, which is ready to install GI Mounting structures for all kinds of Rooftop applications. We have supplied module-mounting structures to all leading EPC companies across India.
&nbsp One of the most time consuming activity is the installation of Module Mounting Structure which support the solar panels. The design life of a module mounting structure is 25 years, the same as the design life of the solar plants. But it has been seen that some of the Module Mounting Structures are falling apart in less than 5 years due to poor design or inaccurate installation.
The major advantages of Gemicates Module Mounting Structure are
Easy and fast to assemble.
Boasts of 25 years of maintenance free life.
Provides optimal surface treatment for high corrosive resistance.
Protected against adverse climatic conditions.
Provides strong durability and total safety.