IoT CONNECTIVITY SOLUTIONS
SENSOR & DEVICE INTEGRATION
&nbsp As an IoT centric embedded systems design and Services Company, Gemicates's proficient product engineering and services (PES) team provides cutting edge technology solutions for sensor device integration and IoT product realization, over a wide variety of IoT applications. We provide end to end IoT based solution development from the Hardware design, embedded software development and connectivity to the Cloud/ Mobile App development.
&nbsp Sensors play a pivotal role in providing measurement of various parameters into the embedded system, and in turn can be propagated to any remote location, including Cloud. We have deep domain expertise on various sensors some of which include, Temperature/Humidity, Impedance measurement sensors, Infrared / UV sensors and Contact Image Sensors.
&nbsp Gemicates recently launched WhizBlox, a smart multi protocol IoT hub, which seamlessly integrates more than 100 types of sensors, for quick deployment of vertical IoT solutions.
&nbsp We cater to the IoT needs of a diverse industry base and have had successful experience with verticals such as Industrial Automation, Home & Office Automation, Energy Management, Consumer Electronics, Sports and Healthcare.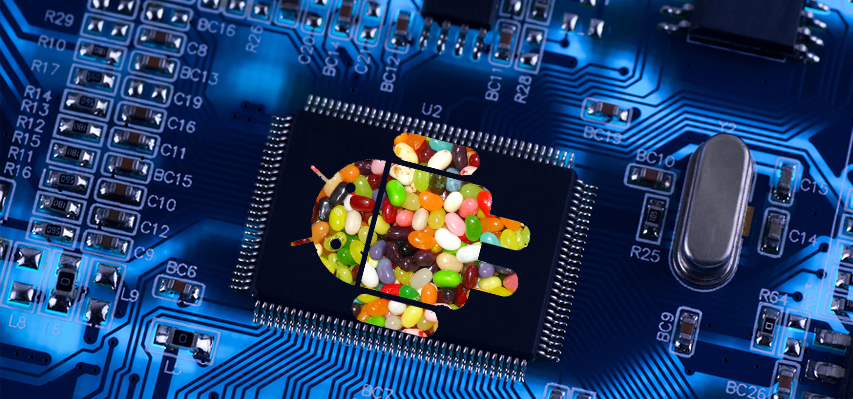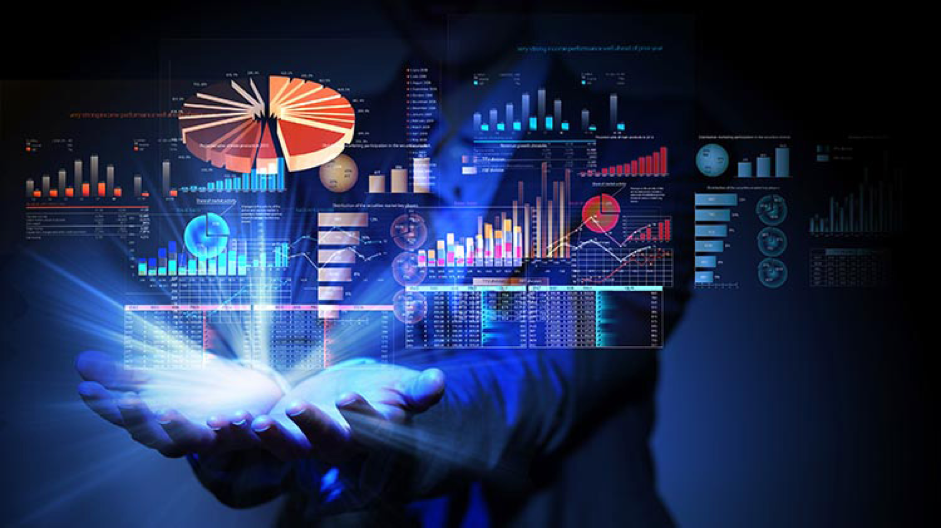 DATA AGGREGATION
&nbsp Gemicates offers reliable, comprehensive and secure device data (M2M) aggregation and seamless connectivity to the Cloud through an IoT platform. We provide support for collecting the heterogeneous IoT data and converting it into actionable data which can be easily compared, correlated and merged and can be effortlessly interpreted and analyzed across multiple end user applications.
Cloud Connectivity & Workflow Integration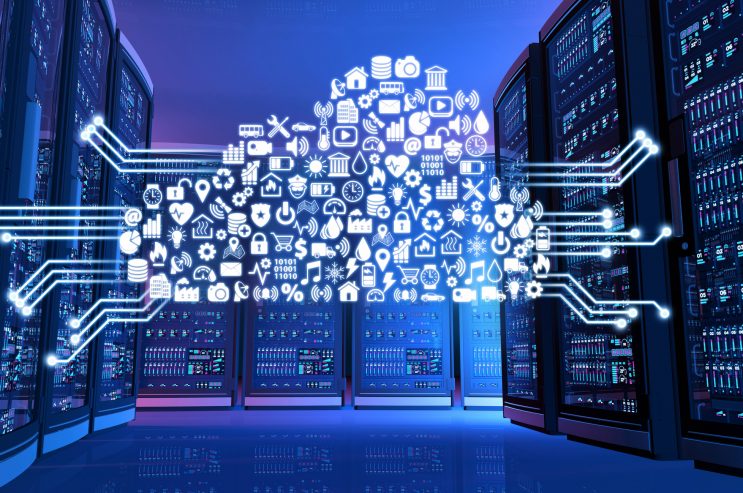 &nbsp Gemicates has deep domain experience in many of the peripherals and connectivity devices which are required in the current day scenario. The challenge is not just to make the peripherals connected to the controller, but also to optimize on power consumption, performance and provide a high level of error handling.
&nbsp Connectivity is the way to enable "Internet of Things". Wireless technologies have matured with good power levels to enable ubiquitous solutions. Gemicates has successfully delivered products in several connectivity technologies, including Zigbee, Wifi, Bluetooth, Ethernet, RS485, GPS, GSM/GPRS, Cy-RF.
&nbsp HMI (Human-Machine Interface) is a key aspect of interacting with systems for monitoring and control purposes. Several technologies are available which can be selected for the specific application, including LED, LCD, Touch etc.
&nbsp Gemicates has experience in Graphics Libraries and have a unique solution for a Graphics Library for 64x128 Monochrome LCD, which helps clients to create excellent graphics on a simple platform.
&nbsp Actuators and motors are required to control and create movement related products. Gemicates has delivered solutions in several pump, solenoid, DC motor, Stepper motor and BLDC motor solutions, interfaced to Microcontrollers.
Connectivity/Peripherals Summary
Communication Technologies -
Wired : Ethernet, RS-485, RS-232, CANBUS, USB
Wireless: ZigBee, BT, BLE, 6LOWPAN, GSM/GPRS
Display: Graphic LED array, TFT LCD, Segmented LCD, e-inkC
Resistive and capacitive Touch screens
Membrane Keypad, capsense switches, hall effect and tactile switch inputs
Solenoids, DC Motor, BLDC Motor, Stepper Motors
Electrical measurement – Voltage, current, AC / DC, CT/PT, Hall sensors
General Measurement : NTC/PTC thermistors, Light intensity sensors, Contact Image sensors
Terms & Conditions
This Terms of Use agreement is effective as December 22, 2014.
A. Acceptance of Terms
WE ADVISE YOU TO READ THE TERMS OF USE THOROUGHLY AND CAREFULLY. The terms and conditions set forth below ("Terms of Use") and the Privacy Policy (as defined below) constitute a legally-binding agreement between Gemicates Technologies Pvt. Ltd. (herein represented as "Gemicates ServiceMart"), and you. These Terms of Use contain provisions that define your limits, legal rights and obligations with respect to your use of and participation in (i) the Gemicates ServiceMart website, including the classified advertisements, forums, various email functions and Internet links, and all content and Gemicates ServiceMart services available through the domain and sub-domains of Gemicates located at www.servicemart.gemicates.com (collectively referred to herein as the "Website"), and (ii) the online transactions between those users of the Website who are offering services (each, a "Gem") and those users of the Website who are obtaining services (each, a "End User") through the Website (such services, collectively, the "Services"). The Terms of Use described below incorporate the Privacy Policy and apply to all users of the Website, including users who are also contributors of video content, information, private and public messages, advertisements, and other materials or Services on the Website.
The Website is currently owned and operated by Gemicates Technologies Pvt. Ltd.
You acknowledge that the Website serves as a platform for the online distribution and publication of user submitted information between Gem and End Users, and, by using, visiting, registering for, and/or otherwise participating in this Website, including the Services presented, promoted, and displayed on the Website, and by clicking on "I have read and agree to the terms of use," you hereby certify that: (1) you are either a Gem or a prospective End User, (2) you have the authority to enter into these Terms of Use, (3) you agree to pay for all services available through Gemicates ServiceMart as per your usage and (4) you agree to be bound by all terms and conditions of these Terms of Use and any other documents incorporated by reference herein. If you do not so agree to the foregoing, you should not click to affirm your acceptance thereof, in which case you are prohibited from accessing or using the Website. If you do not agree to any of the provisions set forth in the Terms of Use, kindly discontinue viewing or participating in this Website immediately.
YOU SPECIFICALLY AGREE THAT BY USING THE WEBSITE, YOU ARE AT LEAST 18 YEARS OF AGE AND YOU ARE COMPETENT UNDER LAW TO ENTER INTO A LEGALLY BINDING AND ENFORCEABLE CONTRACT.
All references to "you" or "your," as applicable, mean the person that accesses, uses, and/or participates in the Website in any manner. If you use the Website or open an Account (as defined below) on behalf of a business, you represent and warrant that you have the authority to bind that business and your acceptance of the Terms of Use will be deemed an acceptance by that business and "you" and "your" herein shall refer to that business.
1. MODIFICATIONS TO TERMS OF USE AND/OR PRIVACY POLICY
Gemicates ServiceMart reserves the right, in its sole discretion, to change, modify, or otherwise amend the Terms of Use, and any other documents incorporated by reference herein for complying with legal and regulatory framework and for other legitimate business purposes, at any time, and Gemicates ServiceMart will post notice of the changes and the amended Terms of Use at the domain of www.gemicates.com/terms-of-use. It is your responsibility to review the Terms of Use for any changes and you are encouraged to check the Terms of Use frequently. Your use of the Website following any amendment of the Terms of Use will signify your assent to and acceptance of any revised Terms of Use. If you do not agree to abide by these or any future Terms of Use, please do not use or access the Website.
2. PRIVACY POLICY
The Privacy Policy is located at: www.gemicates.com/privacy-policy.
B. Membership and Accessibility
1. LICENSE TO ACCESS
Gemicates ServiceMart hereby grants you a non-exclusive, revocable license to use the Website as set forth in the Terms of Use; provided, however, that (i) you will not copy, distribute, or make derivative works of the Website in any medium without Gemicates ServiceMart's prior written consent; (ii) you will not alter or modify any part of the Website other than as may be reasonably necessary to use the Website for its intended purposes; and (iii) you will otherwise act in accordance with the terms and conditions of the Terms of Use and in accordance with all applicable laws.
2. MEMBERSHIP ELIGIBILITY CRITERIA
We take reasonable measures to protect your information. Please be aware, however, that despite our efforts, no measures are perfect or impenetrable and no method of data transmission can be guaranteed against any interception or other type of misuse.
Children's privacy
Use of the Website is available only to individuals who are at least 18 years old and can form legally binding contracts under applicable law. You represent, acknowledge and agree that you are at least 18 years of age, and that: (a) all registration information that you submit is truthful and accurate, (b) you will maintain the accuracy of such information, and (c) your use of the Website and Services offered through this Website do not violate any applicable law or regulation.
You agree that you will not misrepresent yourself or represent yourself as another user of the Website and/or the Services offered through the Website. You hereby expressly acknowledge and agree that you yourself and not Gemicates ServiceMart will be liable for your losses, damages etc. (whether direct or indirect) caused by an unauthorized use. Notwithstanding the foregoing, you may be liable for the losses of Gemicates ServiceMart or others due to such unauthorized use. You will not copy or distribute any part of the Website in any medium without Gemicates ServiceMart's prior written authorization. You will not alter or modify any part of the Website other than as may be reasonably necessary to use the Website for its intended purpose. You will provide true, accurate, current and complete information when registering your compliant and you shall maintain and update such information during the term of this Agreement so that it will remain accurate, true, current and complete. You shall not use any automated system, including but not limited to, "robots," "spiders," "offline readers," "scrapers," etc., to access the Website for any purpose without Gemicates ServiceMart's prior written approval. You shall not in any manual or automated manner collect Gem or End Users information, including but not limited to, names, addresses, phone numbers, or email addresses, copying copyrighted text, or otherwise misuse or misappropriate Website information or content, including but not limited to, use on a "mirrored", competitive, or third party site. You shall not in any way that transmits more request messages to the Gemicates ServiceMart servers, or any server of a Gemicates ServiceMart subsidiary or affiliate, in a given period of time than a human can reasonably produce in the same period by using a conventional online web browser; provided, however, that the operators of public search engines may use spiders or robots to copy materials from the site for the sole purpose of creating publicly available searchable indices of the materials, but not caches or archives of such material. Gemicates ServiceMart reserves the right to revoke these exceptions either generally or in specific cases. You shall not recruit, solicit, or contact in any form Gem or End User for employment or contracting for a business not affiliated with Gemicates ServiceMart without express written permission from Gemicates ServiceMart.
You shall not take any action that (i) unreasonably encumbers or, in Gemicates ServiceMart's sole discretion, may unreasonably encumber the Website's infrastructure; (ii) interferes or attempts to interfere with the proper working of the Website or any third-party participation in the Website; or (iii) bypasses Gemicates ServiceMart's measures that are used to prevent or restrict access to the Website.
You agree not to collect or harvest any personally identifiable data, including without limitation, names or other Account information, from the Website, nor to use the communication systems provided by the Website for any commercial solicitation purposes.
3. ADDITIONAL POLICIES
Your access to, use of, and participation in the Website is subject to the Terms of Use and all applicable Gemicates ServiceMart regulations, guidelines and additional policies that Gemicates ServiceMart may set forth from time to time, including without limitation, a copyright policy and any other restrictions or limitations that Gemicates ServiceMart publishes on the Website (the "Additional Policies"). You hereby agree to comply with the Additional Policies and your obligations thereunder at all times. You hereby acknowledge and agree that if you fail to adhere to any of the terms and conditions of this Agreement or documents referenced herein, including Additional Policies, Gemicates ServiceMart, in its sole discretion, may terminate your services at any time without prior notice to you as well as initiate appropriate legal proceedings, if necessary.
B. Member Conduct
1. NO DISCRIMINATION
1. Indian laws prohibit any preference, limitation or discrimination based on race, colour, religion, sex, national origin, age, handicap or other protected class. Gemicates ServiceMart will not knowingly accept any service which is in violation of the law. Gemicates ServiceMart has the right, in its sole discretion and without prior notice to you; to immediately remove any information that discriminates or is any way in violation of any law.
2. FEEDBACK
As a participant in the Website, you agree to use careful, prudent, and good judgment when leaving Feedback for another user. The following actions constitute inappropriate uses of Feedback: (a) threatening to leave negative or impartial Feedback for another user unless that user provides services not agreed to as part of the Service to be provided; (b) leaving Feedback in order to make the Gem better than he or she actually is or was; and (c) including conditions in an Offer or Want that restrict a End User from leaving Feedback.
1. Sanctions for Inappropriate Use of Feedback. If you violate any of the above-referenced rules in connection with leaving Feedback, Gemicates ServiceMart, in its sole discretion, may take any of the following actions: (i) cancel your Feedback (ii) limit your privileges; (iii) decrease your status earned via the Feedback page.
2. Reporting Inappropriate Use of Feedback. You may contact Gemicates ServiceMart regarding any inappropriate use of Feedback via-email at service@gemicates.com
3. Resolving Disputes in Connection with Feedback. In the event of any dispute between users of the Website concerning Feedback, Gemicates ServiceMart shall be the final arbiter of such dispute. Further, IN THE EVENT OF ANY DISPUTE BETWEEN USERS OF THE WEBSITE CONCERNING FEEDBACK, GEMICATES SERVICEMART HAS THE RIGHT, IN ITS SOLE AND ABSOLUTE DISCRETION, TO REMOVE SUCH FEEDBACK OR TAKE ANY ACTION IT DEEMS REASONABLE WITHOUT INCURRING ANY LIABILITY THEREFROM.
The foregoing lists of prohibitions provide examples and are not complete or exclusive. Gemicates ServiceMart reserves the right to (a) terminate your access, your ability to post to this Website (or the Services) and (b) refuse, delete or remove, move or edit the content, in whole or in part, with or without cause and with or without notice, for any reason or no reason, or for any action that Gemicates ServiceMart determines is inappropriate or disruptive to this Website or to any other user of this Website and/or Services. Gemicates ServiceMart may report to law enforcement authorities any actions that may be illegal, and any reports it receives of such conduct. When legally required or at Gemicates ServiceMart's discretion, Gemicates ServiceMart will cooperate with law enforcement agencies in any investigation of alleged illegal activity on this Website or on the Internet.
E. Rules for End Users
1. END USERS SHALL NOT TAKE ANY OF THE FOLLOWING ACTIONS:
(a) commit to purchasing or using a Service without paying; (b) sign up for, negotiate a price for, use, or otherwise solicit a Service with no intention of following through with your use of or payment for the Service; (c) agree to purchase a Service when you do not meet our terms , or agree to purchase a Service with the intention of disrupting or (d) misuse any options made available now or in the future by Gemicates ServiceMart in connection with the use or purchase of any Service.
2. SANCTIONS FOR VIOLATING ANY OF THE RULES FOR END USERS
If an End User violates any of the above-referenced rules, Gemicates ServiceMart, in its sole discretion, may take any of the following actions: (A) limit the End User's privileges; (B) suspend the End User's work; and/or (C) decrease the End User's status earned via the Feedback page.
F. Use of Submitted Content
1. NO CONFIDENTIALITY
The Website may now or in the future permit the submission of videos or other communications submitted by you and other users, including without limitation, your Profile, your Offer, your Wants, any Feedback, and all Submitted Content, and the hosting, sharing, and/or publishing of such Submitted Content. You understand that whether or not such Submitted Content is published, Gemicates ServiceMart does not guarantee any confidentiality with respect to any Submitted Content.
You agree that any Submitted Content provided by you for which you authorize to be searchable by Users who have access to the Website is provided on a non-proprietary and non-confidential basis. You agree that Gemicates ServiceMart shall be free to use or disseminate such freely searchable Submitted Content on an unrestricted basis for the purpose of providing the Services.
You are aware that any information provided by you in the Submitted Content towards locating a Gem who ordinarily is bound to maintain confidentiality under law with his/her client and is not extended to Gemicates ServiceMart.
Gemicates ServiceMart may also disclose user information including personal information if Gemicates ServiceMart reasonably believes that disclosure (i) is necessary in order to comply with a legal process (such as a court order, search warrant, etc.) or other legal requirement of any governmental authority, (ii) would potentially mitigate Gemicates ServiceMart's liability in an actual or potential lawsuit, (iii) is otherwise necessary or appropriate to protect our rights or property, or the rights or property of any person or entity, (iv) to enforce this Agreement (including, but not limited to ensuring payment of fees by users), or (v) as may be required or necessary to deter illegal behaviour (including, but not limited to, fraud).
2. YOUR REPRESENTATIONS AND WARRANTIES
You shall be solely responsible for your own Submitted Content and the consequences of posting or publishing it. In connection with Submitted Content, you affirm, represent, and/or warrant that: (a) you own or have the necessary licenses, rights, consents, and permissions to use and authorize Gemicates ServiceMart to use all patent, trademark, trade secret, copyright or other proprietary rights in and to any and all Submitted Content to enable inclusion and use of the Submitted Content in the manner contemplated by the Website and these Terms of Use; and (b) you have the written consent, release, and/or permission of each and every identifiable individual person in the Submitted Content to use the name or likeness of each and every such identifiable individual person to enable inclusion and use of the Submitted Content in the manner contemplated by the Website and these Terms of Use. You agree to pay for all royalties, fees, and any other monies owing any person by reason of any Submitted Content posted by you to or through the Website.
3. YOUR OWNERSHIP RIGHTS AND LICENSE TO GEMICATES SERVICEMART
You retain all of your ownership rights in your Submitted Content. However, by submitting the Submitted Content to Gemicates ServiceMart for posting on the Website, you hereby grant, and you represent and warrant that you have the right to grant, to Gemicates ServiceMart a perpetual, worldwide, non-exclusive, royalty-free, sublicense able and transferable license to link to, use, reproduce, distribute, reformat, translate, prepare derivative works of, display, and perform the Submitted Content in connection with the Website and Gemicates ServiceMart's (and its successor's) business operations, including without limitation, for the promotion and redistribution of any part or all of the Website, and any derivative works thereof, in any media formats and through any media channels. You also hereby grant each user of the Website a non-exclusive license to access your Submitted Content through the Website, and to use, reproduce, distribute, prepare derivative works of, display and perform such Submitted Content as permitted through the functionality of the Website and under these Terms of Use. The foregoing license granted by you terminates once you remove or delete the Submitted Content from the Website.
You acknowledge and understand that the technical processing and transmission of the Website, including your Submitted Content, may involve (a) transmissions over various networks; and (b) changes to conform and adapt to technical requirements of connecting networks or devices.
You may remove your Submitted Content from the Website at any time. If you choose to remove your Submitted Content, the license granted above will automatically expire.
4. GEMICATES SERVICEMART'S DISCLAIMERS AND RIGHT TO REMOVE
1. Gemicates ServiceMart does not endorse any Submitted Content or any opinion, recommendation, or advice expressed therein, and Gemicates ServiceMart expressly disclaims any and all liability in connection with all Submitted Content. Gemicates ServiceMart does not permit copyright infringing activities and infringement of intellectual property rights on the Website, and Gemicates ServiceMart will remove any Data (as defined below) or Submitted Content if properly notified, pursuant to the "take down" notification procedure described in Section J below, that such Posting or Submitted Content infringes on another's intellectual property rights. Gemicates ServiceMart reserves the right to remove any Data or Submitted Content without prior notice. Gemicates ServiceMart will also terminate a user's access to the Website, if he or she is determined to be a repeat infringer. A repeat infringer is a Website user who has been notified of infringing activity more than twice and/ or has had Submitted Content removed from the Website more than twice. Gemicates ServiceMart also reserves the right, in its sole and absolute discretion, to decide whether any Data or Submitted Content is appropriate and complies with these Terms of Use for all violations, in addition to copyright infringement and violations of intellectual property law, including, but not limited to, pornography, obscene or defamatory material, or excessive length. Gemicates ServiceMart may remove such Submitted Content and/or terminate a user's access for uploading such material in violation of these Terms of Use at any time, without prior notice and in its sole discretion.
2. You acknowledge and understand that when using the Website, you will be exposed to Submitted Content from a variety of sources, and that Gemicates ServiceMart is not responsible for the accuracy, usefulness, safety, or intellectual property rights of or relating to such Submitted Content. You further acknowledge and understand that you may be exposed to Submitted Content that is inaccurate, offensive, indecent, or objectionable, and you agree to waive, and hereby do waive, any legal or equitable rights or remedies you have or may have against Gemicates ServiceMart with respect thereto, and agree to indemnify and hold Gemicates ServiceMart, its owners, members, managers, operators, directors, officers, agents, affiliates, and/or licensors, harmless to the fullest extent allowed by law regarding all matters related to your use of the Website.
3. You are solely responsible for the photos, profiles and other content, including, without limitation, Submitted Content that you publish or display on or through the Website, or transmit to other Website users. You understand and agree that Gemicates ServiceMart may, in its sole discretion and without incurring any liability, review and delete or remove any Submitted Content that violates this Agreement or which might be offensive, illegal, or that might violate the rights, harm, or threaten the safety of Website users or others.
5. SUGGESTIONS.
If you send or transmit any communications, comments, questions, suggestions, or related materials to Gemicates ServiceMart, whether by letter, email, telephone, or otherwise (collectively, "Suggestions"), suggesting or recommending changes to the Website, including, without limitation, new features or functionality relating thereto, all such Suggestions are, and will be treated as, non-confidential and non-proprietary. You hereby assign all right, title, and interest in, and Gemicates ServiceMart is free to use, without any attribution or compensation to you, any ideas, know-how, concepts, techniques, or other intellectual property and proprietary rights contained in the Suggestions, whether or not patentable, for any purpose whatsoever, including but not limited to, developing, manufacturing, having manufactured, licensing, marketing, and selling, directly or indirectly, products and services using such Suggestions. You understand and agree that Gemicates ServiceMart is not obligated to use, display, reproduce, or distribute any such ideas, know-how, concepts, or techniques contained in the Suggestions, and you have no right to compel such use, display, reproduction, or distribution or seek recognition if the Suggestions are in fact implemented.
J. Copyright Infringement Take Down Procedure
Gemicates ServiceMart has high regard for intellectual property and expects the same level of standard to be employed by its users. Gemicates ServiceMart may, in appropriate circumstances and at its discretion, may prohibit access to the Website of users who infringe upon the intellectual property rights of others. If you believe that your work has been copied and posted on the Website in a way that constitutes copyright infringement and/or trademark infringement, please send the following information to us at service@gemicates.com
(i) identification of the copyrighted and/or trademarked work claimed to have been infringed, or, if multiple works at a single online site are covered by a single notification, a representative list of such works at that site;
(ii) identification of the material that is claimed to be infringing or to be the subject of infringing activity and that is to be removed or access to which is to be disabled at the Website, and information reasonably sufficient to permit Gemicates ServiceMart to locate the material.;
(iii) A written statement that you have a good faith belief that the disputed use is not authorized by the copyright and/or trademark owner, its agent, or the law;
(iv) Information reasonably sufficient to permit Gemicates ServiceMart to contact you as the complaining party, such as an address, telephone number, and, if available, an electronic mail address at which you may be contacted;
(v) An electronic or physical signature of the person authorized to act on behalf of the owner of an exclusive interest that is allegedly infringed; and
(vi) A statement by you, made under penalty of perjury, that the information in your report is accurate and that you are the owner of the exclusive right or authorized to act on the behalf of the owner of the exclusive right. A statement by you comprised of the foregoing points is referred to herein as the "Notice."
Only the intellectual property rights owner is permitted to report potentially infringing items through Gemicates ServiceMart's reporting system set forth above. If you are not the intellectual property rights owner, you should contact the intellectual property rights owner and they can choose whether to use the procedures set forth in these Terms of Use.
K. Modifications to or Termination of Website
1. MODIFICATION OR CESSATION OF WEBSITE
Gemicates ServiceMart reserves the right at any time and from time to time to modify or discontinue, temporarily or permanently, the Website (or any part thereof) with or without notice and in its sole discretion. You agree that Gemicates ServiceMart shall not be liable to you or to any third party for any modification, suspension or discontinuance of Gemicates ServiceMart services.
2. TERMINATION BY GEMICATES SERVICEMART
You hereby acknowledge and agree that Gemicates ServiceMart, in its sole and absolute discretion, has the right (but not the obligation) to delete, terminate, block your email or IP address, cancel the Website or otherwise terminate your access to or participation in the use of the Website (or any part thereof), or remove and discard any Submitted Content on the Website ("Termination of Service"), immediately and without notice, for any reason, including without limitation, if Gemicates ServiceMart believes or has reason to believe that you have violated any provision of the Terms of Use.
3. TERMINATION BY YOU
You may cancel your use of the Website and/or terminate the Terms of Use with or without cause at any time.
L. Intellectual Property Rights
1. GEMICATES SERVICEMART OWNS OR HOLDS THE LICENSES TO ALL DATA AND MARKS ON THE WEBSITE
The content on the Website (exclusive of all Submitted Content), including without limitation, the text, software, scripts, graphics, photos, sounds, music, videos, interactive features and the like ("Data") and the trademarks, service marks and logos contained therein ("Marks"), are owned by Gemicates ServiceMart. Other trademarks, names and logos on this Website are the property of their respective owners.
Data on the Website is provided to you AS IS for your information and personal use only and may not be used, copied, reproduced, distributed, transmitted, broadcast, displayed, sold, licensed, or otherwise exploited for any other purposes whatsoever without the prior written consent of the respective owners. Gemicates ServiceMart reserves all rights not expressly granted in and to the Website and the Data. You agree not to use, copy, or distribute, any of the Data other than as expressly permitted herein, including any use, copying, or distribution of Submitted Content obtained through the Website for any commercial purposes. If you download or print a copy of the Data for personal use, you must retain all copyright and other proprietary notices contained thereon. You agree not to circumvent, disable or otherwise interfere with security features of the Website or features that prevent or restrict use or copying of any Data or enforce limitations on use of the Website or the Data therein.
2. GEMICATES SERVICEMART'S LICENSE TO YOU FOR THE USE OF DATA AND MARKS
The Website contains Gemicates ServiceMart's Data and Marks, which are, or may become, protected by copyright, trademark, patent, trade secret and other laws, and Gemicates ServiceMart owns and retains all rights in the Gemicates ServiceMart Data and Marks. Subject to these Terms of Use, Gemicates ServiceMart hereby grants you a limited, revocable, non-transferable, non-sub-licensable license to reproduce and display the Gemicates ServiceMart Data (excluding any software source code) solely for your personal use in connection with accessing and participating in the Website.
The Website may also contain Data of other users or licensors, which you shall not copy, modify, translate, publish, broadcast, transmit, distribute, perform, display, or sell.
Privacy Policy
At Gemicates ServiceMart, your privacy is very important to us. This Privacy Policy describes the information we collect, how we collect it, how we use it, how we protect it and how we share it.
This Privacy Policy applies to the information that we collect through our website (http://www.servicemart.gemicates.com) and our services. Please take the time to familiarize yourself with our policies, and if you have any questions, please contact us at service@gemicates.com This policy is incorporated into and is subject to our Terms of Use.
Information we collect and how we collect it
Information you provide to us
You may directly provide information to us when you place an request for our Services, call us with a question, or use any of our Services. Depending on the purpose of your interaction with our Services, you may provide your name, mailing address, email address, phone number, and other personally identifiable information.
You may also provide information about devices you own or use and your interests when such information is relevant to the services we provide to you. We may collect this information through our website; during a face-to-face visit; or through a text, email or telephone interaction with our team.
Information we collect from our service partners
We also receive information about you from our service partners, to enable us to contact you, schedule our Services, tailor our Services to your needs, and deliver our Services.
Information we collect from your use of our Services
We may collect information about you with your permission, during our service visits. During our visits we learn about devices you own or use, how you use such devices, and other information, such as your interests, hobbies, and apps that you use, as we endeavour to create a service experience that meets your needs.
We collect information related to your interactions with our website to create a superior customer experience for you. This information includes your IP address, browser and device characteristics, information you search for, locale, and referring URLs.
We use various technologies to collect information, including cookies that we save to your device. Cookies are small data files stored on your hard drive or in device memory. We use cookies to improve our Services and your experience and to allow you to access and use our Services. You can instruct your browser, by changing its options, to stop accepting cookies or to prompt you before accepting a cookie from websites you visit. If you do not accept cookies, however, you may not be able to use all aspects of our Services.
How we use your information?
We use your information to enable us to contact you regarding our Service, schedule our Services, tailor our Services to your needs, and deliver our Services. We may use information we collect to fulfil requests for services or information; establish and manage your accounts with us; analyse, personalize, and improve our Services for you; and develop new services, features, and functionality. We may also use your information to communicate with you, including responding to your comments, questions, and requests; providing customer service and support; and providing you with information about our Services, including technical notices, updates, security alerts, or administrative messages.
We will provide you marketing messages about our company, Services and products; as well as the services and products of our product partners.
We may combine de-identified information about you with similar information from other customers and website users and use the combined anonymous information to analyse and improve our Services. We may also use the information we collect to investigate and prevent fraudulent transactions, unauthorized access to our Services, and other illegal activities.
We may also use the information we collect for other purposes about which we will notify you.
How we share and disclose your information?
We will share your information with companies, organizations, or individuals outside of Gemicates ServiceMart when we have your consent to do so.
We may share your information with our service providers and other third parties to the extent necessary to enable them to perform services on our behalf, such as payment processing, hosting, and analytics services. We may share your information with our service partners to help them better serve your needs. Service providers such as analytics providers may collect information about your online activities over time and across different online services when you use our Services.
We may disclose your information to a third party if (a) we believe that disclosure is reasonably necessary to comply with any applicable law, regulation, legal process, or governmental request, (b) to enforce our agreements, policies, and terms of use, (c) to protect the security or integrity of our products and services, (d) to protect the property, rights, and safety of Gemicates ServiceMart, you and our other users, or the public from harm or illegal activities, (e) to respond to an emergency that we believe in good faith requires us to disclose information to assist in preventing the death or serious bodily injury of any person, or (f) to investigate and defend ourselves against any third-party claims or allegations.
We may share or transfer your information in connection with, or during negotiations of, any merger, sale of company assets, financing, or acquisition of all or a portion of our business to another company. We will notify you of such a change in ownership or transfer of assets by posting a notice on our website.
Your choices
You always have the right and ability to not provide information to us, subject to applicable minimum information that we require to provide our Services. You may opt out of receiving marketing or promotional communications from us by using the unsubscribe link within each email.
How we protect your information?
We take reasonable measures to protect your information. Please be aware, however, that despite our efforts, no measures are perfect or impenetrable and no method of data transmission can be guaranteed against any interception or other type of misuse.
Our Services are not directed to individuals under 13. We do not knowingly collect personal information from children under 13. If we become aware that a child under 13 has provided us with personal information, we will take steps to delete such information. If you become aware that a child has provided us with personal information, please contact us at service@gemicates.com
Feedback
If you have questions or comments about our Privacy Policy, your information, our use and disclosure practices, or your consent choices, please direct them to service@gemicates.com
Changes to our Privacy Policy
We may change this Privacy Policy from time to time. If we make any changes, we will notify you by revising the "Last Updated" date at the bottom of this Privacy Policy and, in some cases, where appropriate we may provide you with additional notice (such as adding a statement to the home page or sending you an email notification). Your continued use of our Services after the revised Policy has become effective indicates that you have read, understood, and agreed to the current version of this Policy.